If you have crooked teeth, gaps, or a misaligned bite, you may feel self-conscious about your smile.
An orthodontist can use braces to improve your dental alignment and overall oral health.
At Scott Orthodontics in Mitchellville, MD, and Silver Spring, MD, Dr. Stuart A. Scott has enhanced patients' smiles for almost 30 years.
How Braces Address Overcrowding
Good Candidates for Braces
Three Reasons to Consider Orthodontic Treatment
You Feel Self-Consciousness about Your Smile
Crooked teeth and a poorly aligned jaw can lead people to feel self-conscious about the way their smile looks. Orthodontics can enhance smile aesthetics by improving dental alignment.
You Have Health Issues Due to Malocclusion
Tooth misalignment can cause discomfort when biting and chewing. Overcrowding can also lead to significant wear and tear. Braces can help patients achieve a balanced, healthy bite and preserve good dental health.
Treatment Is Suitable for Patients of All Ages
At
Scott Orthodontics
, we treat children and
adults
at our offices. In fact,
it's never too late for someone to get braces
if they have malocclusion, overcrowding, or gaps.
Contact Dr. Stuart A. Scott
An Experienced and Trusted Orthodontist
Dr. Stuart A. Scott is proud to provide advanced orthodontics to people in the greater Bowie, MD, Silver Spring, MD, and Mitchellville, MD, area. He has more than 28 years of experience in orthodontics, and is committed to the needs of patients of all ages. He will work with you during all stages of treatment and aftercare. If you are an adult or the parent of a child with jaw or tooth misalignment issues, braces may be right for you.
To learn more about braces, or our other orthodontic solutions such as Invisalign®, contact Scott Orthodontics online. You can reach us by phone at:
"I'm So Happy I Chose Scott Orthodontics"
5-star Google Reviews
We have been using Dr. Scott for a few years and our experience has always been top notch. The office is friendly and efficient and Dr. Scott is always making us smile, with better smiles!
View On Google
I've had a great experience at Scott Orthodontics. The staff is very professional and they make sure you're taken of. I'm so happy I chose Scott Orthodontics. I look forward to seeing the end results!
View On Google
Types of Braces
Options for Orthodontic Care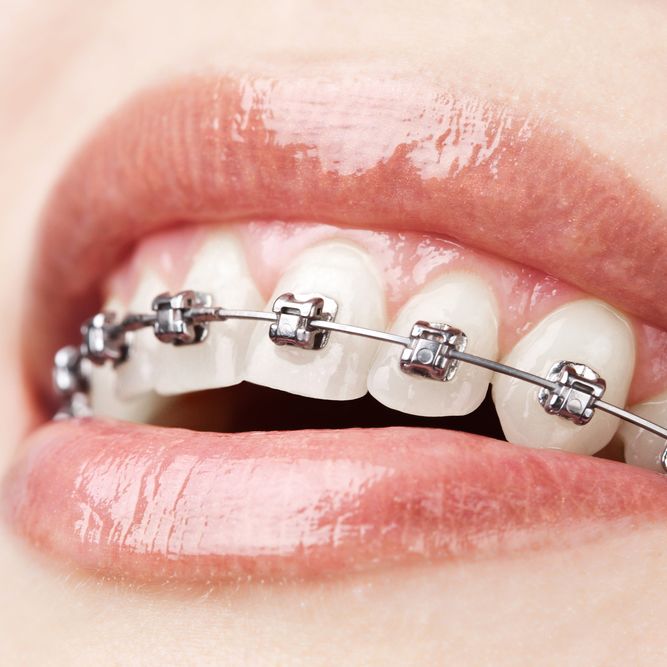 Metal Braces
Typically made of high-grade stainless steel, traditional metal braces remain the most common type of fixed orthodontic appliances at our practice. Time-tested metal braces remain popular because they are a reliable, effective, and economical treatment option. In contrast to the appliances of the past, today's braces are actually smaller, lighter, and more comfortable to wear; they also require fewer adjustments. If you want a less traditional look, you may be able to choose colorful elastics for the brackets, or other modifications.
Ceramic Braces
Clear ceramic braces provide a less noticeable method of treatment. The brackets on the front side of the teeth are made of a translucent ceramic material that blends in with the tooth's natural color. Ceramic braces are preferred among adults since they are more discreet. But it is important to point out that ceramic brackets can be less durable than their metal counterparts, and that while the brackets don't stain, the elastic bands that attach them to the arch wire can become discolored. Ceramic braces cost more than metal, but the benefits justify the cost for many patients.
We Offer a Superior Technique

We use high-quality metal and ceramic braces that are made in the United States. But what really sets us apart is our use space-age wires that are heated and molded to the shape the teeth will reach at the end of treatment. When the wires are attached to the brackets, they conform to the patients misalignment. But, as the heat within the mouth activates the metal in the wires on an ongoing basis, it encourages the wire to return to it's original shape, thereby bring the teeth into alignment. This offers many benefits, including treatment that is more gentle and requires fewer adjustments and visits to the orthodontist.
Millions of Americans Currently Have Braces
Whether you get traditional braces, ceramic braces, or undergo a new orthodontic alternative, you are not alone. Countless children and adults can benefit from orthodontic treatment. Dr. Scott will make sure you are comfortable and well-informed throughout treatment.
Fixed Braces vs. Removable Appliances
Comparing Orthodontic Options
Fixed Braces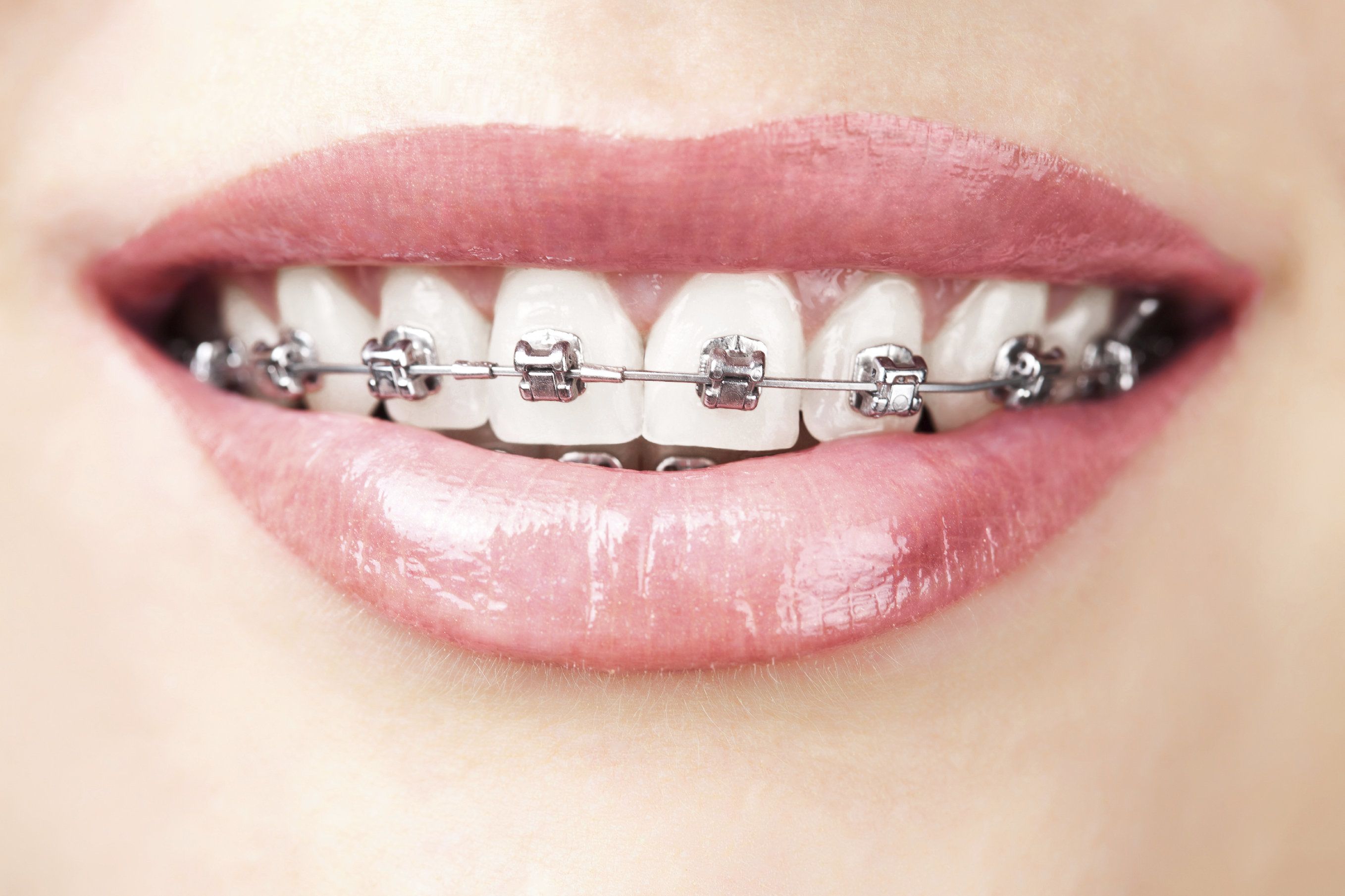 Fixed braces refer to traditional treatment options such as metal braces and ceramic braces. The bands and wires in traditional braces remain in place until the orthodontic process is complete. Fixed braces are generally required for a more severe cases of malocclusion and overcrowding.
Removable Appliances
Removable appliances such as Invisalign
use clear aligner trays. These transparent plastic aligners are worn for 22 hours a day, but are taken off whenever patients eat, clean their mouth, or drink beverages other than water. Removable appliances can treat mild to moderate orthodontic problems.
Schedule a Consultation at Scott Orthodontics
Learn More about the Benefits of Braces
Dr. Scott has been a leading orthodontist in the Bowie, MD, Silver Spring, MD, and Mitchellville, MD, area for almost three decades. He can help enhance your dental health using traditional braces, Invisalign, and the latest techniques in orthodontics. Children and adults can benefit from getting braces from Dr. Scott. He is a member of numerous oral health organizations, including the American Association of Orthodontists, the American Dental Association, and the Southern Maryland Dental Society.
To schedule a consultation for braces, contact Scott Orthodontics online. You can reach the practice by phone at:
"My Teeth Look Fabulous"
More Reviews from Satisfied Patients
Dr. Scott he is a perfectionist and his work speaks for itself. He and his awesome Top Tier Team are knowledgeable, and exceedingly and abundantly competent in their area of specialty. The environment is welcoming, warm, and they're so friendly. My teeth look fabulous. Compared to where they started, it's like magic. I'm feeling and acting brand new
View On Google
I decided to get braces when I was in my 50's, and I'm glad I did. During the consultation, Dr. Scott informed me that he would be able to save a tooth that another orthodontist told me would have to be removed. Since that time, I left my job of 26 years and became a full-time actor. Whenever I'm on a shoot, the directors consistently ask me to show my teeth when I smile... you're never too old to get braces, develop good oral hygiene habits, and start a new career. Thank you, Dr. Scott.
View On Google
The Braces Timeline
What to Expect During Treatment
The entire braces process can take anywhere from 18 months to a few years to complete. The timeline below provides an overview of the key steps during the orthodontic treatment process.
We Will Help You Achieve a Healthy and Beautiful Smile
Dr. Scott
is here to help you
straighten your teeth and improve the alignment of your jaw
. He has spent nearly three decades helping people in Bowie, Kettering, and other communities in the greater Washington, D.C. area, experience the benefits of a healthy smile. We can develop a custom orthodontic treatment plan to help you achieve a more attractive smile.
"Dr. Scott Is a Very Good Orthodontist"
More Happy Patients
The staff, Dr. Scott, and the facility is incredible. So kind, caring, and attentive. I was running almost 30 minutes late. They were understanding and still were able to see me even after being so late. Recommend this office and staff highly.
View On Google
I had the best experience. It was my first time getting braces Tuesday, and Dr. Scott is a very good orthodontist! Thank you for helping me perfect my smile
View On Google
The Cost of Braces
Price Range and Payment Options
Payment and Cost
To make orthodontics more affordable and available, Dr. Scott's practice offers low and flexible payments for braces. Down payments for treatment can start at $500 to $600, with monthly payments as low as $200 to $250.
Insurance Coverage
If you have dental insurance, that will help reduce the total out-of-pocket cost for your orthodontic care. We will work with you and your insurance provider to make the process as smooth and pain-free as possible.
Financing Options
Scott Orthodontics
offers interest-free
in-house financing as well as third-party financing
through CareCredit. Our team will work with you to find a payment option that fits your current budget and long-term needs.